Content Syndication Services
More than 218,000 publishers out there to need to buy and sell content efficiently in a demanding market. Its time for a game changing platform.
Overview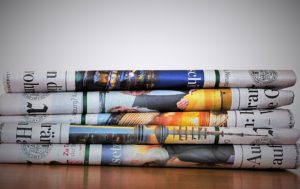 Syndication or licensing is a business model allowing content (text, images, videos) to be uploaded, bought, and reused by content buyers and sellers.
The process of acquiring or monetizing (current and archival) content remains cumbersome, archaic for most. In today's competitive market for eyeballs and readership, companies are looking for more efficient means. The demand for syndication emerges from SEO agencies, content marketers who find the development of content expensive. Publishers prefer focusing on their core competencies (distribution, selling advertising) rather than investing to develop their own network.
Content HQ is creating an opportunity to provide diverse content that can be reused. Romieke, a media intelligence provider, estimates that there are 218,000+ publishers of magazines, newspapers, portals, news wires and contract publishers worldwide. Of these, more than 4,000 publishers are in the Middle East alone with huge traction in emerging markets such as India, and China.
Contact Us today to, license the world's best content from trusted publishers.