Million Words created, Localized, Licensed
Fomats - Text, Visuals, Audio and Video
Here's what they say...
"We're really happy with what you've done in such a short time. Our CEO loves it as well. Great work! Thanks again."
"Great work by your team!"
"Really impressive , glad to be associated with your services. We definitely look forward to work with you in future and refer your company. "
"We thank you for the outstanding work given the circumstances. It was a challenge, but you delivered as promised and we could not be more appreciative. Great job! Hope to work with you again."
"Thank you very much for the fast work. Our customers are very happy with it."
"It was a pleasure working with you guys. Thank you for the hard work put in."
"Thanks for your prompt support on this copywriting project. . We look forward to working closely with Content Syndicate on more."
"Wow! This is extremely helpful. It's perfect and excellent. We thank you for the wonderful work and input. You added real value"
"Thanks for the great effort – this is definitely useful for the sales team when pitching our product bundles to clients."
"Perfect work! Thank you so much."
"You are the best! Thank you."
"We like the design & layout – brilliant and awesome. Eclectic yet classy. We were envisioning something similar. You got it right!"
"Thank you again for all of your help!"
"I want to thank you for helping us design and develop our website. We had great support and you were extremely vital to our launch."
"Great job on the English & French content projects."
"Thanks for turning around the English, Spanish and Portuguese content so quickly. We look forward to working on long-term basis."
"Content Syndicate has done a great job on the project and completing it in good time."
"I would like to thank you for the great job done and your patience with our feedback."
"I want to congratulate you on the great job. Everyone loves the magazine content! We received very positive reviews."
"Well done! Thanks for the support and efficient work."
"The work done is really great. Thank you for all your cooperation and service."
"I would like to thank Content Syndicate for the great content, cooperation and service."
"Thank you for the great job!"
"Content Syndicate has done a fantastic job! The content is crisp, precise and to the point."
"Thank you Content Syndicate! The content and design looks good."
"Brilliant job! Many thanks!"
"I am truly inspired by what you do and commend your innovative approach and for reviving my dying passion for writing."
"We would like to thank you for your professional work. Thank you so much for all your efforts and service."
"Thank you so much! It's a real pleasure working with your company."
"We're impressed with the project CS did…good work!"
"Thank you very much! We really liked Content Syndicate's work."
Content Syndicate has a great team that handled our project well. Well done on the good job!"
"Great Content Syndicate! Now that's what I call team work with a client."
"Thank you very much for the support – it is appreciated."
"Excellent work! Thank you."
"I love the awesome online community Content Syndicate has created."
"Thanks for all your good work and understanding our project needs well."
"Whoa! That was very swift service! Thank you so much for the Arabic content!"
"The content was fabulous – just what we wanted! Extremely well written and detailed. Nice to know that we can now call on someone at a short notice for that quality of copy."
"I would like to take this opportunity to thank Content Syndicate for the professional attitude and approach in which you have addressed our relationship. We are glad to at last meet with someone who can handle our product in a passionate way, rather than simply defining our project in numbers."
"Congratulations on doing a great job in our first project together. I liked the language, style, tone and the overall work!"
"I was told by a colleague about your unique content services firm. Logged on to your website and was enthused about the wide-ranging services you provide to high-profile clients throughout the world. I loved the idea that I could be a part of your network and discover the joy of working on one's own terms and conditions."
"I would like to thank Content Syndicate for your support and cooperation. Keep up the good work."
"I am delighted to be able to join CS and take part in its evolution. A sound concept mounted on a great-looking, easy-to-use portal. Content Syndicate is a winner!"
"I am starting to see the 'power of words' from your credentials."
"We have had the chance at your website in detail. It is indeed a very interesting proposition and the 'Words on demand' platform is quite unique."
"Content Syndicate is in a very interesting business."
"Its fab content! Thank you! Love your work."
"Thank you for the swift response."
"Great stuff, really well put together. Very professionally done."
"This was the first time I contacted Content Syndicate. Great to know the system works! "
"Thanks for the content – it's great! "
"We are content (pun intended) with your work! Once again, thanks for all your support."
"Did Content Syndicate actually proof, edit and make all the changes in just 30 minutes? I have never seen service like this. Thank you!"
"Many thanks for your rapid response and delivery. Great stuff!"
"That is indeed very impressive output given the short notice. Your quick response is appreciated. Thanks a ton! "
"The site looks great and really simple to use! I just signed up for Content Syndicate."
"Your website is amazing. There are very few sites I come across, which are rich in content, easy to use and and at the same time very professional looking. "
"I have just gone to the CS website and it looks pretty good. Well done guys!"
"Great site. Obviously there's competition out there, but I really think it's well set out, slick and clean."
"I've just Googled your website, and filled with wonder: what a brilliant idea, and an accomplishment to get it from the drawing board to a successful business. What you're doing is really interesting and bound to be a big hit."
"I took the time to check out your site – neat is what I can say. Nice concept all in all."
"A great job on the first project. You'll be getting a lot more jobs from us in future!"
"The first batch of content that was delivered caught our interest immediately…it fell in line with what we had in mind."
"Very good and professional work – well done! Briefing and communication was a pleasure. There was someone sitting across who actually understood our requirements well. Very quick work, great words and content. We received very good feedback from our customers on the content."
"We have enjoyed working with you and your team, and are looking forward to more opportunities in the near future".
"I have visited all your reference sites. Very impressive."
"We've started work on our new website. After our previous experience with you, we'd love Content Syndicate to take this job up as well."
"I really love the stuff you've done for us. We now have a brand identity on par with the other big fish. Next year, we're going to target the Arabian Travel Market in a big way, and we're definitely going with Content Syndicate to help us make an impact."
"Your copywriting team has been a boon for us. Quick, imaginative and capable of thinking on their feet. On our last two major agency pitches, I don't know what I would have done without you guys."
"We've just reviewed all the content you delivered. It was great! Now I'm beginning to wonder if clients will start to expect much more than what they'd originally bargained for from us!"
"We loved the content you gave us for our new corporate website."
"Nice job and cheers to your entire team! Your website is simple and effective with a lot of clarity."
"Thanks for the quick response! I have shared the text with my client. Pretty good content!"
Team
We are passionate about great content. Backed by a global team of thousands who share our vision, we think, we are small enough to make a big difference.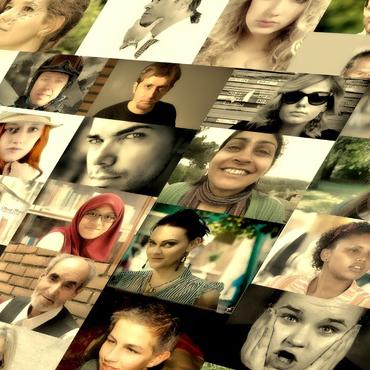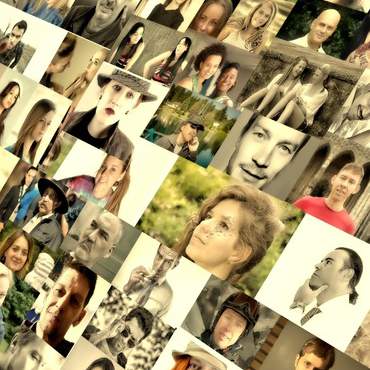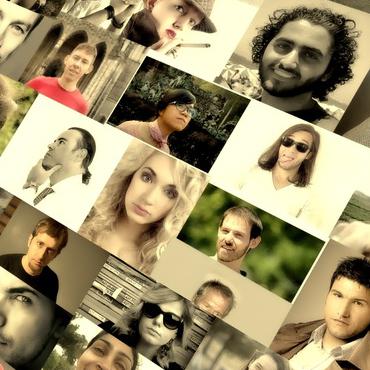 Award Winning...